The Golden Chapter Foundation
The Golden Chapter Foundation is a not-for-profit organization established in February 2018 to address loneliness and social isolation challenges faced by older people in Ghana, through the provision of a communal environment, in the form of day centres where the elderly can meet, interact and live fulfilled lives and by advocating for the mainstreaming of issues concerning the aged in national discourse.
Our VISION is to help older adults from all walks of life connect and live fulfilled lives and our MISSION is to improve the lives of older people above the age of sixty (60) years in Ghana by tackling loneliness and social isolation.
The traditional role of the extended family taking care of their aged is gradually being eroded with children leaving communities where they were born or raised to urban centers or abroad in search of education and economic activities. Interaction with elderly parents and relatives has been reduced to occasional visits, and with improved communication, to telephone calls. Many older people, isolated from family and friends, end up abandoning the activities they once enjoyed. Where the aged are fortunate to live with family caregivers, they are often left at home alone to fend for themselves when their caregivers go to work. Research indicates that this type of isolation can erode the physical, mental and emotional health of older people, gradually diminishing quality of life and ultimately affecting their ability to remain independent. Seniors and their caregivers therefore require opportunities for older persons to interact and increase their activity levels.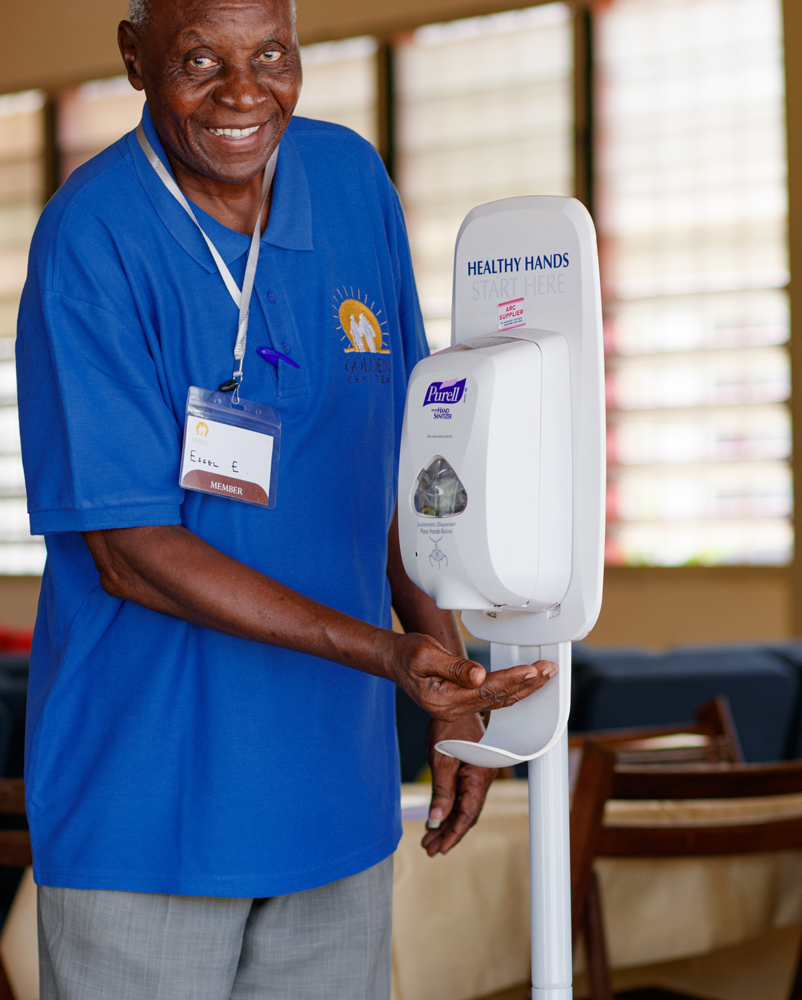 The Foundation therefore provides
A safe, peaceful and lively environment during the day, for the elderly to socialize and develop new skills that will enable them undertake activities of interest, thereby reducing boredom and providing a sense of worth whilst improving their physical and mental well-being.
Our services are also aimed at providing caregivers and families with the opportunity to take some rest from the daily routine of looking after the elderly by entrusting their loved ones to people who are equally dedicated and committed to giving them the care and attention they deserve in a loving and safe environment.
"Your age is measured by your dreams not by your years."